Teacher & Staff Profiles
College Calendar
How To Register
Contact Us
FAQs


Yoga Teacher Trainers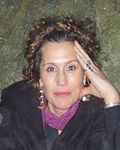 Sharon Abbondanza
Sharon is a dynamic and sensitive yoga teacher who tunes into the needs of each student. She synthesizes an unusual blend of approaches and has been teaching group and private classes for ten years. As a yoga therapist, she is committed to optimize well-being and apply the science of yoga as a profound practice of letting go. Influenced by the teachings of Donna Farhi, Leila Stuart and Brigitte Longueville, Sharon's work is a creative assimilation of breathing inquiries, gentle asana sequencing and reflective practices to refine awareness and promote wholeness.
Warm-hearted, intuitive and sincere, Sharon's particular gift is in guiding her students with detailed road maps into the inner body. Cuing with clarity and eloquence, her soothing and resonant voice evokes sound vibration that invite a deepening ease. Ever a student, Sharon regularly attends and facilitates retreats. Her love of yoga translates into ongoing self-study, innovative teaching techniques and healing practices to return to the heart.
---
Seia Roots
Seia Roots educates government & community groups about staying mentally healthy and responding to people struggling with mental health problems. She has been part of the Community Outreach and Education department with the Canadian Mental Health Association for the past ten years. Seia also works as a trainer with the Mental Health Commission of Canada. Psychiatric research is showing clear benefits of yoga for depression and anxiety, and laughter yoga is no exception. As a Laughter Yoga Leader, Seia leads a regular Laughter Club, brings laughter yoga into corporate offices and is the main facilitator of The Smiling Yogi, and the Laugh Bug Blog.
---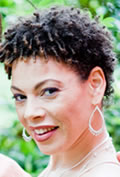 Devi Ward
Devi Ward is the Co-Founder of Sex Passion Vancouver and Feminine Emergence, the ONLY centers for Tantric Sexual Education in the world, offering qualified instruction in The Secret Tibetan 5 Element Teachings. Devi is a Certified Tantric Healer, Certified Dakini, and Advanced Tantric Sexuality Educator. She has permission from Lama Tashi Dundrup of the Shangpa Kagyu Lineage to share The Secret Tibetan 5 Element teachings and their corresponding movement patterns. A dedicated spiritual practitioner, Devi was a Monk of The Ishaya Order from 1999-2008. In 2008 she took refuge with Lama Tashi Dundrup, and became a Vajrayana Tantrika, in the Shangpa Kagyu Lineage. She has had extensive training in Non-Violent Communication since 2005 and was an active member of Kauai NVC from 2008-2011. She uses her skill in NVC to help students connect more deeply with their core beliefs around sexual and sensual self-expression. Devi has been a Sensual Movement Coach and Sacred Erotic Dance Instructor since 2005. She has worked successfully with many women to support and encourage the full emergence of their "Sensual Selves." She is the author of numerous articles about Tantra, sexuality and healing. She is currently writing her first book about Tantric Sexual Cultivation for Women.
---

Minka de Vos, Senior Universal Tao Instructor
Minka de Vos, Senior Universal Tao Instructor, draws from her extensive background in energy arts and her own soul journey. She has dedicated over 25 years to spiritual embodiment, teaching and healing work. She co-founded Silent Ground Retreats, for long–term, life-transforming programs. Her profound Kundalini Awakening opened doors for universal wisdom to move through her. She has worked and co-taught with Taoist Master Mantak Chia for over 25 years and is part of the core faculty of the Universal Healing Tao System. She also co-teaches Healing Love with Michael Winn of the Healing Tao University each summer. She is a certified Medical Qigong Practitioner by the International Institute of Medical Qigong and has organized the training for 4 years in Vancouver, BC. She teaches and gives private sessions internationally.
She is a dancer and creator of 'EnChant Dance", based on Eurythmy, the etheric movement of sound. Minka creatively integrates intention, awareness, visualization, breath, healing sounds, chanting, self-massage and movement into the practices of Inner Alchemy Meditation, Taoist Sexual Energy Cultivation, Tao Yoga and Qigong. She inspires people to live with passion, love and compassion, honouring their body, chi and relationships and the world around them. Come and benefit from her vast resources of healing and self- transformation methods. She is the author of "Feminine Treasures" Playbook, "Heart Qigong" and other DVDs and CDs: silentground.com
---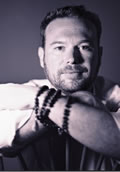 Chris Brandt
Chris Brandt believes that the value of a yoga class is not found in what we can achieve in one hour together, but rather in how that one-hour affects the other twenty-three. Chris has trained in India and Thailand, and is certified in the Wat Po lineage of Thai Massage. By day, he teaches Music Business at Canada's most elite post-secondary recording school. He brings his irreverent sense of humour to regular Meditation and Yin classes in Vancouver, and leads consistently sold-out Contact Partner Yoga workshops throughout the yoga community.